Amazon Prime Day is here NOW!!
Disclosure: This post may contain some affiliate links. This means if you click on a link and purchase the item, I will receive an affiliate commission. Regardless, I only recommend products or services I use personally and believe will add value to my readers. Thanks for your support! See my disclosure policy Here.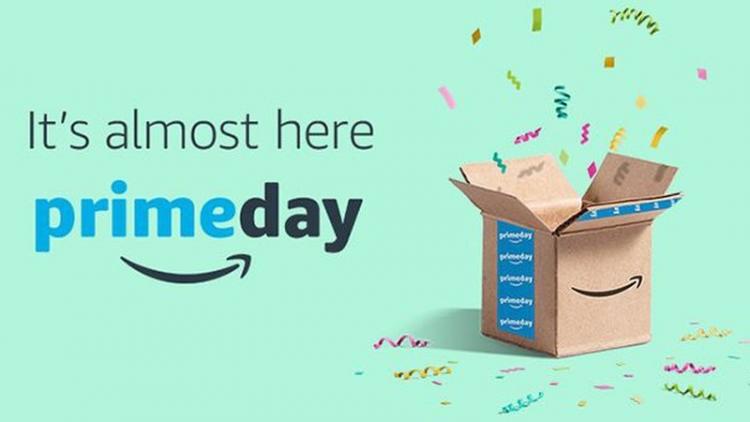 Are you ready for Amazon Prime Day 2021? Amazon Prime Day is June 21st and June 22nd, 2021!!! You will see some of the Amazon Deals here on this blog coming soon. This is the best way to shop early for Christmas or anything really!! You can check out all the Amazon Deals happening right now!
When Is Amazon Prime Day 2021?

Amazon Prime Day will be June 21 and 22, 2021! Typically, Amazon Prime Day is in July on Amazon's Anniversary, this year Prime Day is being moved to June due to concerns about transportation slowdowns and the impact the Olympics could have on it.
So Mark Your Calendars and get ready to Shop Amazon Prime Day Deals on June 21st & 22nd!
Prime Day Amazon Device Deals
Do you really need another Echo Dot? It definitely would not be Prime Day without some significant savings on Amazon Devices. It really is hard to turn these down when they are available at half the recommended price.
Shop for Books
You can purchase the Kindle Unlimited for 6, 12 and 24-month membership plans. You will receive the following:
Unlimited reading from over 1 million ebooks
Unlimited listening to thousands of audiobooks
Read on any device
Membership plans are also giftable
If you love to just listen to audiobooks you can try out Audible Plus which is a membership for all you to listen to audiobooks that offer access to thousands of titles.
How to Shop Amazon Prime Day for Free!

Remember, Prime day deals are only for Amazon Prime Members. If you aren't a Prime Member then grab this offer! Right now you can get a FREE 1 Month Membership to Amazon Prime which means you'll qualify for all the AMAZING Exclusive Amazon Prime Member deals without paying for an Amazon Prime Membership.
When does Amazon Prime Day Deals Start?
Amazon Prime Day Deals start at 12:01 a.m. PST on Monday, June 21, 2021, and they will run through Tuesday, June 22, 2021(which happens to be my mom's birthday) at Midnight PST! Last year we saw great deals starting the week before Prime Day on things like Audible Memberships, Amazon Prime, Kindle Free Time, Kindle Devices and more!
FREE Amazon Prime Membership for Prime Day
If you don't have Prime, this is a great time to sign up for a FREE 30 Day Trial of Amazon Prime. You'll have access to all of the Prime Day Deals this way + You'll be able to take advantage of other prime benefits for the first 30 days for FREE including access to all of the Amazon Video Movies and TV Shows.
What is Amazon Prime Day?
Amazon Prime day is the celebration of Amazon's Birthday. Originally prime day was in July, but it has been moved to different months due to the Pandemic related issues in the last couple of years. On Amazon Prime Day Amazon Prime members will find exclusive deals on all kinds of items like electronics, toys, video games, movies, clothing, patio, lawn and garden, sports and outdoor items and more!
If you like saving (and spending) money, probably one of your favorite days of the year is the Amazon Prime Day. It is a massive 48-hour sale that takes place every year where prime shoppers can save loads of money on the latest amazon devices, decor, video games, phone cases, and more.
To make sure you don't miss out, we will be posting some of the deals we think you might like. Keep checking this page regularly as we'll be constantly updating it closer when Prime Day 2021 starts to creep up.
Quick Prime Day Preview:
Amazon Prime Day Deals start at 12:01 a.m. PST on June 21, 2021
Exclusive Amazon Prime Member Deals are Available Now!
Over 1 Million Deals starting as often as every 10 minutes
Unlimited Fast, Free Shipping for Amazon Prime Members (Sigh up here for a FREE Membership)
Discounted Amazon Prime Memberships for Prime Day
Amazon has several ways to save on Amazon Prime Memberships that you can take advantage of if you are not a Prime member already.
50% Off Amazon Prime Memberships for Qualifying Members
50% off Amazon Prime Memberships for Students
FREE 1 Month Amazon Prime Membership for Everyone!
You can check out the Amazon Prime Day Deals page on Amazon.com to see all the deals in one place! Remember, it doesn't cost anything extra to click one of my links. You will just be supporting this blog. I will appreciate any support!
Lemons Life and Reading, owns all rights on their images and does not allow for its original recipes and photos to be reproduced elsewhere except on this site unless authorization is given. If you enjoyed the recipe and would like to publish on your own site, please re-write in your own words, and link back to my site and recipe page. Read my disclosure and copyright policy. This post may include affiliate links.