The 7 Books I Read in 2019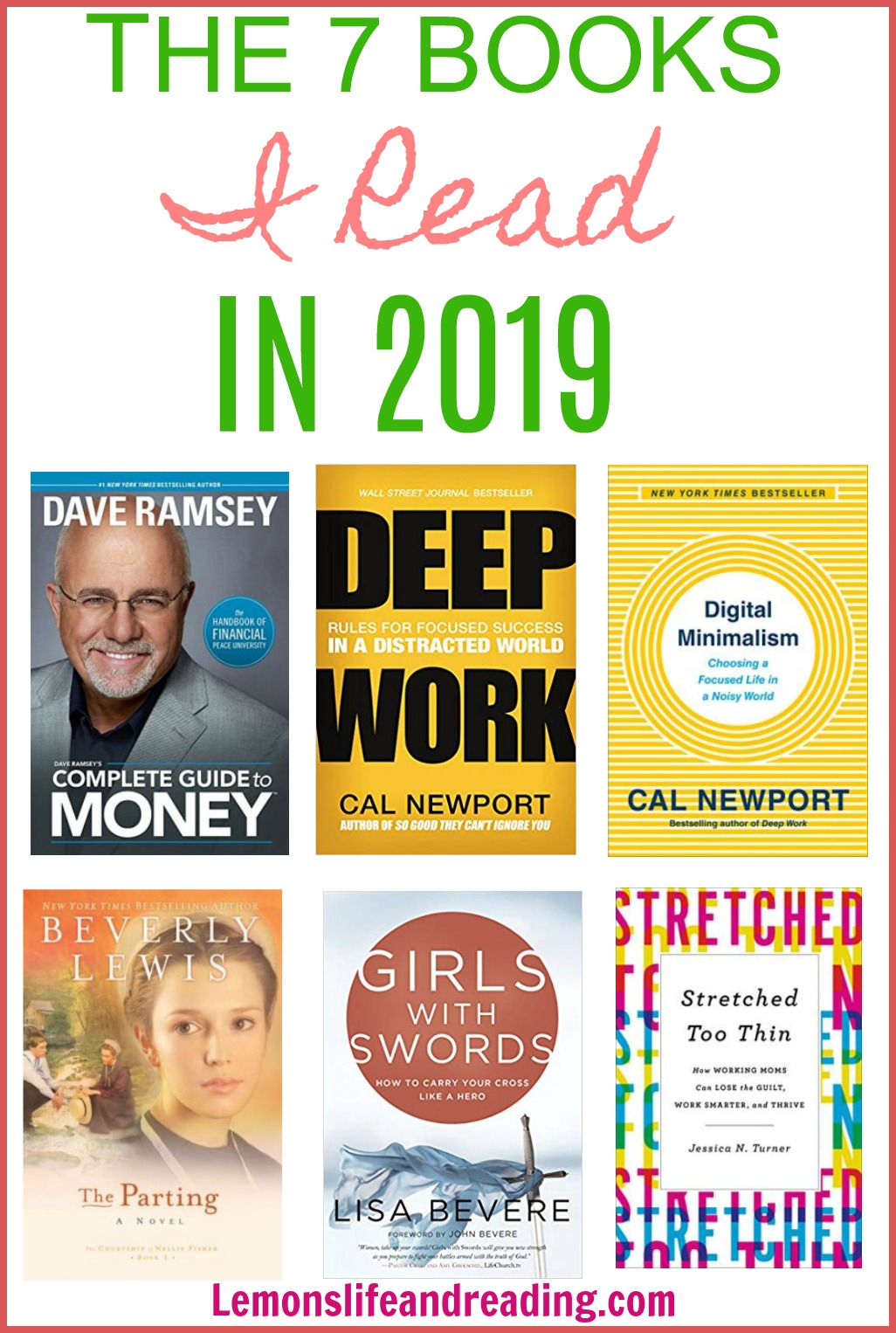 Disclosure: This post may contain some affiliate links. This means if you click on a link and purchase the item, I will receive an affiliate commission. Regardless, I only recommend products or services I use personally and believe will add value to my readers. Thanks for your support! See my disclosure policy Here.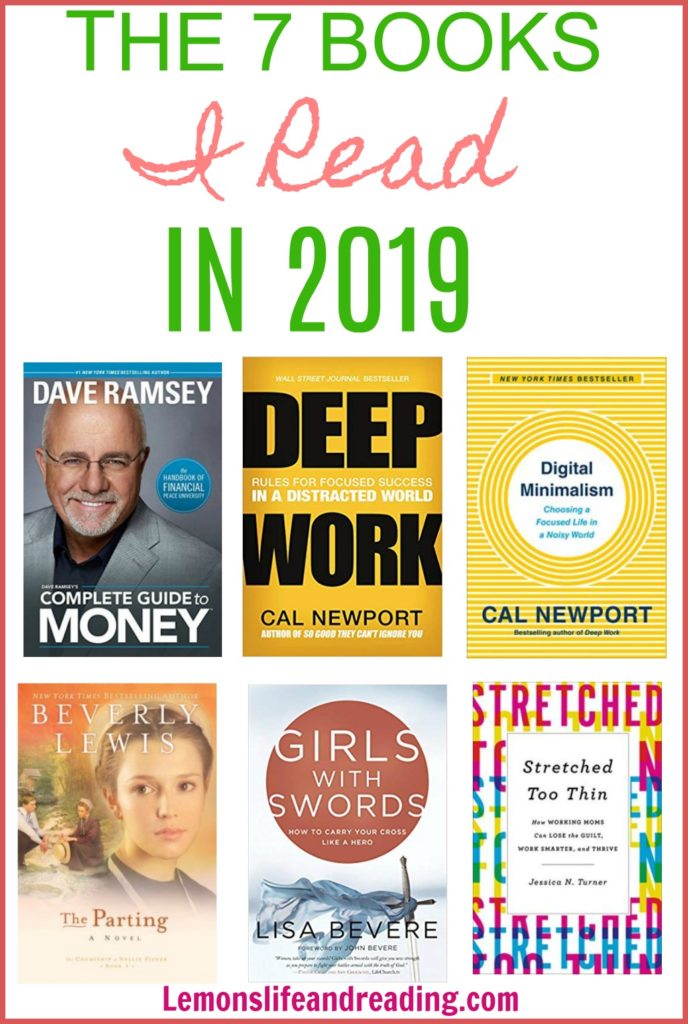 I set a goal to finish 60 books plus 5 eBooks in 2019 and I ended up only reading 7 physical books and 0 eBooks. These are all the books I already own. But the books I read were really some great books. I did fall short of my goal, but I did achieve reading some great books. (This post has been published a little later than I wanted). This year I have struggled to get to write posts and work on my blog. I am hoping I can get back into a routine better in 2020.
I have been using GoodReads for several years now, even though I haven't been blogging about those since I just started blogging. I started blogging several years ago but started from scratch last summer. I love the GoodReads app because it is really motivational to see my progress and to have a place to see all the books I read.
This is not about my favorites as I only read 7 books. I did enjoy every single book I read this year. All the books I enjoyed very deeply and are ones that will carry lessons for years to come.
#1: Dave Ramsey's Complete Guide to Money: The Handbook of Financial Peace University
This book took me a little while to read. It is one of the best Financial books out there.
This book covers the entire subjects from A to Z of Dave's money teaching, including how to budget, save, dump debt, and invest. This book really got me to think about how I do my financials. If you're looking for practical information, this is the book for you.
You will also learn about insurance, mortgage options, marketing, bargain hunting and the most important element of all is giving.
If you struggle with finances or getting out of debt this book will help in focusing on your budget and the finances to get where you want to be.
#2:

Stretched Too Thin: How Working Moms Can Lose the Guilt, Work Smarter, and Thrive
This book is written from one of my favorite authors, named Jessica Turner. If you are a mom and struggle with the day to day tasks of motherhood, this is a must-read.
Working mothers constantly battle the pull to do all the things well. From managing work and home responsibilities to being impacted by a lack of self-care and time for deep friendships.
At the end of each day, many working moms are exhausted and stretched too thin. But this does not need to the normal everyday life.
Jessica Turner shows working moms how to work and parent guilt-free, establish clear work boundaries, set achievable goals, discover more flexibility, develop home management, and prioritize self-care. This book will empower women with useful insights and tools to thrive as working moms.
#3:

The Parting (The Courtship of Nellie Fisher, #1)
This book is a series of 3 books. Amish books are one of my favorite genres. Beverly Lewis is one of my favorite Amish authors. In this series, it takes place in Lancaster County-based on actual historical events. It is a heated debate over salvation and tractors that causes a group of Amish families to break away from the Old Order.
There are 2 young people who are caught in the heartbreaking division of families.
This is a wonderful series. At the end of 2019, I am currently reading the last book of this series.
#4:

Digital Minimalism: Choosing a Focused Life in a Noisy World
There is a new trend out there called Minimalism. It is the art of knowing how much is just enough. Digital minimalism applies this idea to our personal technology. It's the key to living a focused life in an increasingly noisy world.
This author, Cal Newport, also wrote Deep Work. It introduces a philosophy for technology use that has already improved countless lives. Digital minimalists are all around us.
I really enjoyed this book so much I had trouble putting the book down.
#5:
Girls with Swords: Why Women Need to Fight Spiritual Battles
I started reading this book because a lot of people I went to church with really loved this book. It was especially geared towards women.
This book was an ok book. It started out very slow. It did get more interesting towards the end of the book.
This is about women need a sword when the Word of God comes into play. You will discover that you have been entrusted with an invisible, invincible, and incorruptible weapon. The Word of God is a sword we often are more comfortable with studying.
#6:
The Forbidden (The Courtship of Nellie Fisher, #2)
This is a very enjoyable book in this series. This second book of the series concentrates on the young couple parting ways.
There is not much to say with this book as I said most of what this series was about with the first book.
#7:
Deep Work: Rules for Focused Success in a Distracted World
This book is by the same author of the other book I read this year by author Cal Newport. This book was harder to read and took me way longer. This is a great book to start the new year off with.
Deep Work is a lot more educational and scholarly than most books I read. Even though it took me a while to read I am glad I stuck with it as it really challenged me to think about life and work. It helps you know that work is meaningful and really makes a difference.
In his book, he encourages you to have periods every day where you are completely offline and not to be distracted by all of the hustle and bustle of life to allow for this.
If you struggle to focus or get things done, you could make your day more structured. I tried to have more downtime from online. I still do work on it, but because I like to blog I can't be totally offline as much as he states in the book.
How many books did you read this year? What were your favorite books? Any books you really think I should read in 2020? I'd love to hear! Tell us in the comments!
Lemons Life and Reading, owns all rights on their images and does not allow for its original recipes and photos to be reproduced elsewhere except on this site unless authorization is given. If you enjoyed the recipe and would like to publish on your own site, please re-write in your own words, and link back to my site and recipe page. Read my disclosure and copyright policy. This post may include affiliate links.