Book Review | The Parting by Beverly Lewis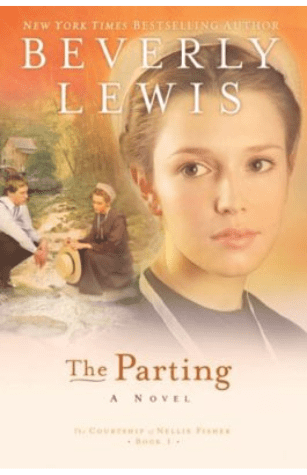 Disclosure: This post may contain some affiliate links. This means if you click on a link and purchase the item, I will receive an affiliate commission. Regardless, I only recommend products or services I use personally and believe will add value to my readers. Thanks for your support! See my disclosure policy Here.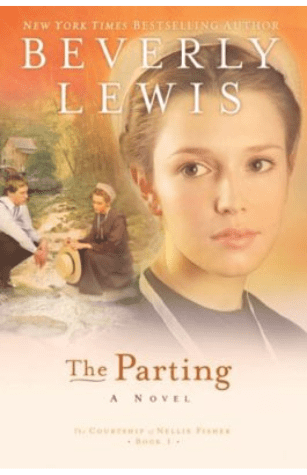 The Parting
by
Beverly Lewis
Published by
Bethany House Publishers
on December 31, 2007
Genres:
Amish
,
Christian Fiction
,
Romance
Pages:
352
Source:
Own Book
Goodreads
Bookhype
In The Courtship of Nellie Fisher, Beverly Lewis returns to Lancaster County for a powerful new series based on actual historical events--a heated debate over salvation...and tractors--that causes a group of Amish families to break away from the Old Order. And two young people who are caught in the heartbreaking divide... Passionate and stubborn Nellie Fisher knows that if her family breaks away from their church district, she stands to lose her beloved Caleb, staunch in his Old Order beliefs. But if she follows Caleb, she will lose her dear family. And what of the gentle stirrings she feels when her bishop-uncle speaks of an assurance of salvation her soul longs for? Continuing to meet at the millstream, their secret place, Nellie and Caleb are determined to stay together, although much is at stake for each of them. Caleb risks the coveted land his father promised him--his birthright. And Nellie knows that if she does not soon respond to Caleb's betrothal offer, she will surely lose him to the deacon's daughter, who is ready and willing to do whatever it takes to marry him. Will their families end up on the same side of the division? Or will Nellie and Caleb be forced to part?
Book Review for The Parting by Beverly Lewis


"The Parting" is the first book in The Courtship of Nellie Fisher series. Beverly Lewis is one of my favorite authors. I have read several of her other books, but I was not reading them and writing book reviews about them. So, I will start reading those again as I may not be able to remember everything about those books I read a long time ago.
The main character of this love story is Nellie Mae Fisher, a young Amish woman who has just lost her sister, Suzy, in a tragic drowning. Her parents are completely heartbroken and also distraught at the idea that their child has possibly died without any hope of salvation. This story outlines the Amish and Mennonite communities where they hold conflicts of faith in regards to keeping the 'Old Ways' and embracing all that the Holy Bible teaches — a powerful message of forgiveness, healing, and salvation.
I enjoyed reading about the typical aspects of Amish life. I always thought their life was just more simple than we live. I loved reading about Nellie and Caleb's courtship, Nellie's bakery, and the rumors about Suzy's running-around years. I wish there would have been more about Suzy in the book, so I could have learned more about her life before she died.
I was intrigued by the story about Rosanna adopting her cousin's twins. It didn't totally fit into the story, but it was interesting to learn the outcome of why she was adopting.
There are a total of 3 books in this series.


We love hearing from you! Share your comments
Lemons Life and Reading, owns all rights on their images and does not allow for its original recipes and photos to be reproduced elsewhere except on this site unless authorization is given. If you enjoyed the recipe and would like to publish on your own site, please re-write in your own words, and link back to my site and recipe page. Read my disclosure and copyright policy. This post may include affiliate links.