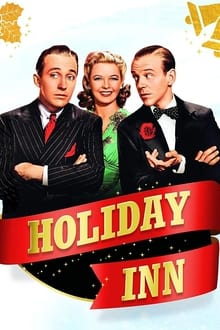 Disclosure: This post may contain some affiliate links. This means if you click on a link and purchase the item, I will receive an affiliate commission. Regardless, I only recommend products or services I use personally and believe will add value to my readers. Thanks for your support! See my disclosure policy Here.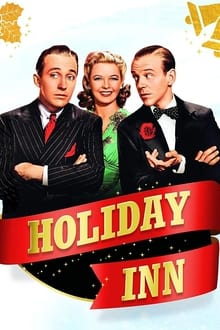 Movie Summary
In this musical Holiday Inn, Jim (Bing Crosby) and Lila are members of a performing trio who plan to quit and run a country hotel. When Lila says she has fallen in love with the dancer in the act, Ted (Fred Astaire), Jim leaves town with a broken heart. After turning the inn into a holidays-only live entertainment venue, Jim winds up booking — and falling for – Linda (Marjorie Reynolds). But when Ted shows up at the place after being dumped by Lila, he too sets his sights on beautiful Linda.
Where To Watch
Year Released
1942
Rate Movie
Cast Includes
Bing Crosby Jim Hardy

Fred Astaire Ted Hanover

Marjorie Reynolds Linda Mason

Virginia Dale
Lila Dixon
Movie Trailer
Movie Review
This year, was the first time I have seen this movie. It had some similarities to White Christmas in that it had Bing Crosby in it, took place in the Winter with snow, and is a musical. It was an okay movie and maybe it is just because I have seen White Christmas tons of times over the years since I was a kid. Check it out if you love older Christmas movies!
Lemons Life and Reading, owns all rights on their images and does not allow for its original recipes and photos to be reproduced elsewhere except on this site unless authorization is given. If you enjoyed the recipe and would like to publish on your own site, please re-write in your own words, and link back to my site and recipe page. Read my disclosure and copyright policy. This post may include affiliate links.