Disclosure: This post may contain some affiliate links. This means if you click on a link and purchase the item, I will receive an affiliate commission. Regardless, I only recommend products or services I use personally and believe will add value to my readers. Thanks for your support! See my disclosure policy Here.
Today, you will learn all about how easy it is to create a blog on your own. Blogging is a very big passion for me because I love to read and write and it helps keep me accountable for certain things in my life. You can start a money-making blog for just a few dollars a month!
Are you looking for a free, easy step-by-step guide to work from home by starting a blog?
My free guide on this page will show you how to create a blog that is beautiful and functional, with step-by-step guidelines.
Ready to Start
My name is Angie Marcum, and I am going to show you how to start blogging.
I know that starting a blog can seem very time consuming, overwhelming and intimidating. You will not know if it is for you till you try. This free guide is all about blogging for beginners and I will teach you how to be a blogger with just the most basic computer skills. In less than 20 minutes, you can create your very own blog.
I am not ashamed to admit that when I was a beginner learning how to blog I made lots of mistakes. You can benefit from me from my experience so that you don't repeat the same mistakes. I created this free guide so that anyone can learn how to blog quickly and easily.
What is a blog?
In the short descriptive, a blog is a type of website that focuses mainly on written content, also known as blog posts. In popular culture, we most often hear about news or celebrity blog sites, but as you will see in this guide, you can start a successful blog on just about any topic you have a passion for.
Most Bloggers often write from a personal perspective that allows them to connect directly with their readers. In addition, most blogs also have a "comments" section where readers can correspond with the blogger. It is very important to interact with your readers in the comments section which will help to further the connection between the blogger and the reader.
This direct connection to the reader is one of the main benefits of starting a blog. This connection allows you to interact and share ideas with other like-minded people. It also allows you to build trust with your readers. Having the trust and loyalty of your readers also opens up the door to making money from your blog, which is something I discuss later in this guide.
How to start a blog on Mom Webs
1: Brainstorm A Topic

– Niche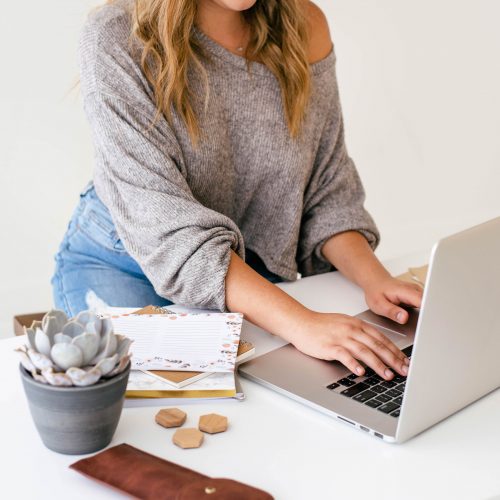 What are you interested in? What do you enjoy doing in your free time? Most importantly, how will you make money with your chosen topic?
Writing and Blogging is my passion. So, that is what you need to think about to get started. So – what's your passion? What do you find yourself thinking about on a daily basis? How can you use your knowledge to help others?
There are no rules that state you have to have a specific niche or topic when you start a blog. If you like topics like interior design, saving money, travel, frugality, minimalism, and recipes, start a blog that encompasses those things!
During your brainstorming session, I recommend researching ways to make money through blogging. Most people do not know you even make money blogging, so that would be your first step. One of the best and easiest ways to make money is through affiliate marketing – or showcasing products and then earning a commission when your readers purchase those products. Another way is through Google AdSense.
No matter your niche, you can earn an income! Choose something you are passionate about!
Some of the most profitable blogging niches include:
Lifestyle
Personal Finance
Mommy Blogs
Food
Diet
Books
Blogging
Minimalism
Organization
Working from Home
Travel
College Life
2: Choose a Blogging Platform
This site is a WordPress.org blog and while there are other blogging platforms to choose from — Wix or Google Sites — I believe that WordPress.org is the best and it is what I am going to show you.
This page contains affiliate links and I earn a commission if you make a purchase through one of the links, at no cost to you.
A WordPress.org blog requires hosting and this post walks you through how to set up your hosting using Mom Webs Hosting.
I recommend starting a blog with WordPress because:
Most sites are WordPress sites.
You have more options to customize your site with WordPress plugins and thousands of themes to choose from (both free and paid) to make your blog look the way you want it to.
There is a lot of support to help you with your blog.
Here are the plans to choose from:
3. Choose a Domain Name
This is the fun part of setting up a blog! This is where your creativity comes into play and to create your website's name. So, what are you going to name your blog? This will be what you type in the address bar: https://yourblogname.com (most websites start with https, some http).
It is probably a good idea to have your niche in your website name. You will want to make sure you have a couple of names in case the .com is already taken. I also suggest trying to get a .com since that's the most common and easy to remember.
As a rule, make sure your domain name is simple, short and easy to spell, and relates to your overall brand.
Here are some examples (including mine):
I would not use no more than 4 words!
Lemons Life and Reading
Megan and Wendy
Kalyn Brooke
Everyday Shortcuts
Tidy Mom
Jar of Lemons
A Bowl Full of Lemons
Productive Blogging
4. Time to Start a Blog with Mom Webs Hosting and WordPress
I have tried several web hosts over the years I have been blogging. You have to find the one that fits you and your budget, of course.
Why Choose Mom Webs Hosting?
There's a lot of hosts to choose from, so why choose Mom Webs Hosting to host your blog? They have plans that are very low and cost effective. If you choose the Quickstart Blog Design it includes the domain, 3 months of Mini Plan Hosting, custom header graphic, and premium blog theme. They are very affordable for the new blogger or the seasoned blogger.
When starting out, you want to keep your costs down. Making money blogging is a journey so any savings you do up front will help you with blogging for the long-haul of blogging.
Let's get started!
Just click on over to Mom Webs Hosting and follow along with me!
Step 1: Choose Your Plan
Mom Webs Hosting has several plans to choose from: Quickstart Blog Design, Mini Plan, Multi Plan, Optimized WordPress Hosting, and Mega Plan. Starting out you could go with Quickstart Blog Design (which includes everything you need) or the Mini Plan – which you will need to add the domain fee.
Click here to get started: Mom Webs Hosting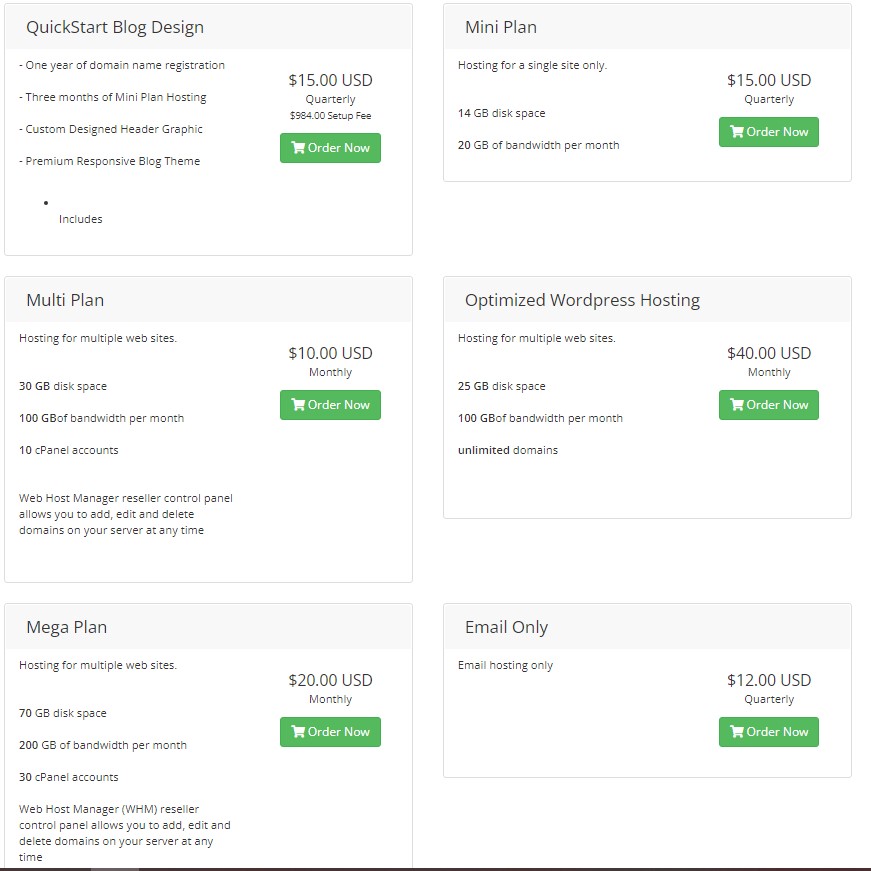 Step 2: Choose Your Domain Name
Remember the list you made of potential website names? Your domain name is what people will remember you by when they are on Facebook, Instagram, or Pinterest.
It's also what you will use to set your brand apart from other bloggers. So, when someone thinks of your site's name, it should represent your brand.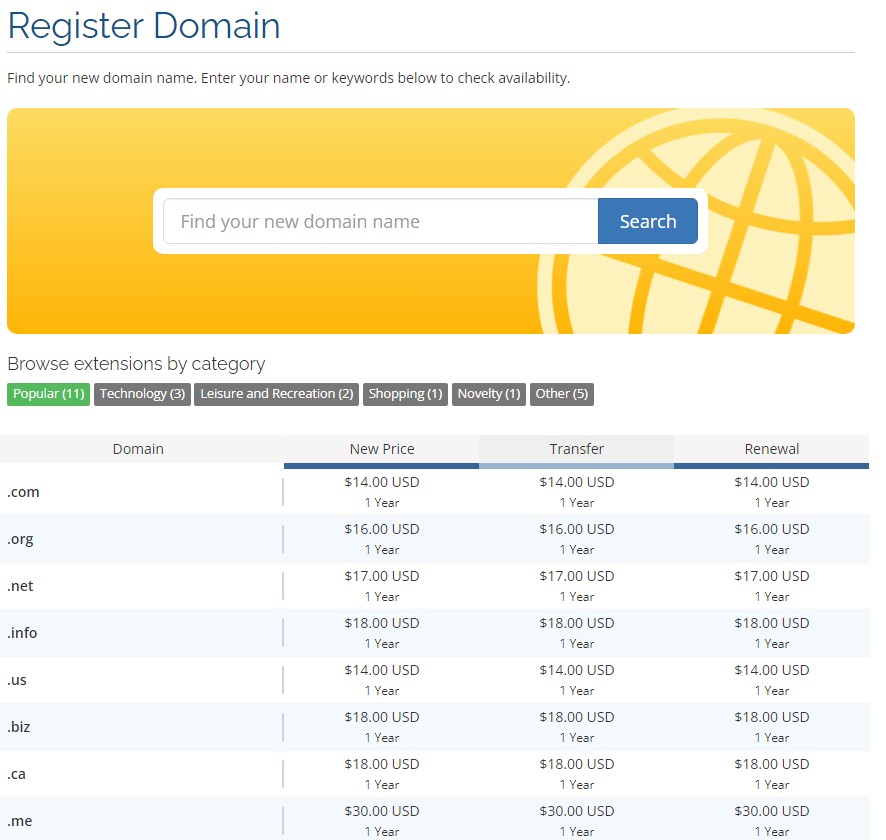 Type in your website's name, and it will check if it's available. You can pick your domain extension like .com, .org, .net, or .me, but I highly suggest starting out with .com since it's easier to brand and remember. I have also heard you should go ahead and get domains with a couple other extensions in case you want to use them later. Of course, I didn't do that!
Step 3: Setting Up Your Account & Payment Info
Fill out your account and client information.
Note: You can pay with credit card or PayPal.
Install WordPress
You will be walked through this process as you are setting everything up.
Finished & You get to start Blogging
I would give yourself a couple of days to get everything up and running on the technical side before you try to write up a bunch of posts. You will feel brain dead after installing everything, buying a theme, and trying to figure out how to navigate through WordPress. Also, I wanted to give you a tip. I use Notion where I connect to Google Doc where I write my 1st draft of my blog post. I have lost posts because of a lot of reasons in the past and that is why I don't start writing in WordPress. I then add my affiliate links and photos when I have transferred it to WordPress.
Next Important Steps (Blog Education is Key) – Never stop learning new stuff
Customize Your Blog
Protect Your Blog
Add Standard Blog Pages
Set-Up a Custom Blog Email Address
Register Social Media Accounts
Decide on a Blog Posting Schedule
Promote Your Blog
Make Money Blogging
Are you ready to get started?! What are you waiting for? Click here to get started now, and feel free to email me directly with any questions you may have!!
Share this post with your friends!
Lemons Life and Reading, owns all rights on their images and does not allow for its original recipes and photos to be reproduced elsewhere except on this site unless authorization is given. If you enjoyed the recipe and would like to publish on your own site, please re-write in your own words, and link back to my site and recipe page. Read my disclosure and copyright policy. This post may include affiliate links.