The Best Hummingbird Recipe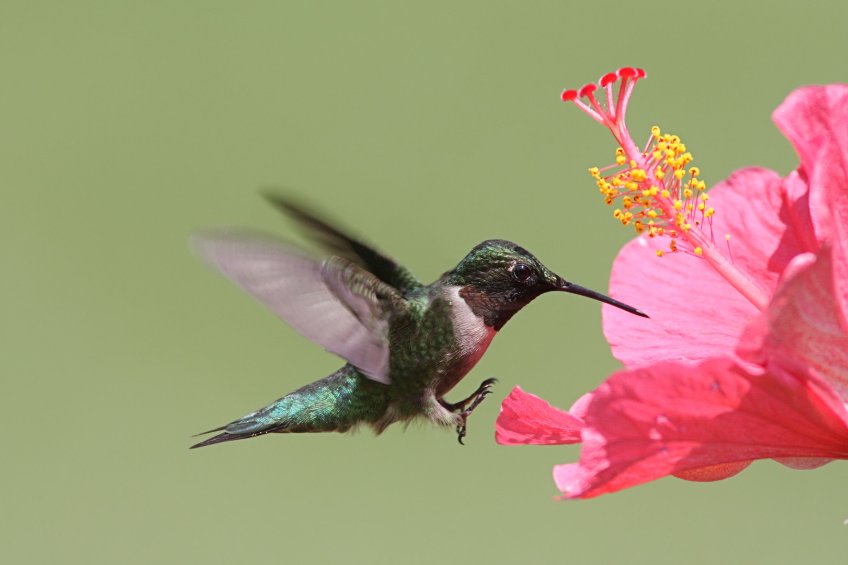 Disclosure: This post may contain some affiliate links. This means if you click on a link and purchase the item, I will receive an affiliate commission. Regardless, I only recommend products or services I use personally and believe will add value to my readers. Thanks for your support! See my disclosure policy Here.
Image Credits: 123RF
Attract beautiful hummingbirds to your backyard or garden during the summer with the best hummingbird recipe!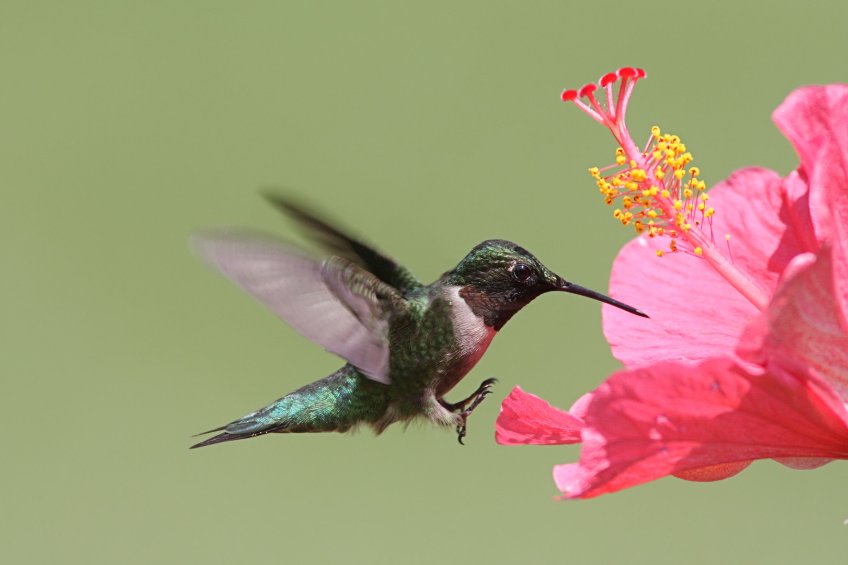 Homemade Hummingbird Food Recipe
I look forward to summer every year, so I can watch the hummingbirds eat their nectar. I have seen a few birds this year and some of them actually get really close right in front of me fluttering their wings. Several years ago they really didn't get that close to my deck. Hummingbirds just fascinate me and bring me alot of joy.
Classic Homemade Hummingbird Recipe
The Hummingbird nectar recipe is a simple sugar water solution, but it must be made with the right proportions to attract hummingbirds and be able to give them easily digestible food.
Hummingbird Tips
My advice is to not use red dye, which some sources will say to mix into the food. The reason being is they say Hummingbirds like the bright color red because it reminds them of sweet flowers and attracts them to the feeder. The best way is to use a feeder with the color red on the feeder. The dye can be very harmful to hummingbirds' health. Well, let's get to the recipe!
I love to just sit on my deck and enjoy spending time outside watching them when I can. They are very entertaining and also help relieve stress.
Hummingbird Food Ingredients
Homemade hummingbird food recipe only requires two simple ingredients that I always make sure I have at home. To make this hummingbird food recipe you'll need:
Hot Water
Granulated Sugar
That is all you need!
How To Make Hummingbird Food
To make hummingbird nectar you simply boil the water (I use a glass measuring cup that holds 4 cups and the microwave), usually microwave for about 2 minutes or till bubbling, take out of the microwave and add the sugar, then stir until the sugar dissolves. Let the mixture cool completely, then pour into your hummingbird feeder.
Start keeping an eye on your feeder because once these beautiful hummingbirds realize there's sweet sugar water for them to drink they'll start to visit your feeder frequently.
How Long Can I Store Extra Sugar Water In The Fridge?
Store your leftover sugar water in the fridge for up to 2 weeks. If you notice mold growing in the mixture, toss it and make a fresh batch.
How Often Should I Change The Food In The Hummingbird Feeder?
In hot weather, the feeder should be emptied and cleaned twice per week. In cooler weather, once per week is enough. If your hummingbirds empty the feeder with greater frequency, clean it every time it's empty. Cleaning with hot tap water works fine, or use a weak vinegar solution.
When Should I Put Out My Hummingbird Feeder?
Hummingbirds migrate with the seasons, so when you put out a hummingbird feeder depends on where you live. For those who live in southern parts of the United States, you can set up feeders from February through November. Across the middle of the country, plan on placing feeders from April through October. Along the northern states in the U.S., put hummingbird feeders out from early May through September.
What Plants Attract Hummingbirds?
Hummingbirds love Brightly-colored flowers that are tubular and they tend to produce the most nectar. These include perennials such as bee balms, columbines, daylilies, and lupines; biennials such as foxgloves and hollyhocks; and many annuals, including cleomes, inpatient's, and petunias. They also love the bleeding heart plant.
Best Hummingbird Feeders
A hummingbird feeder should be sturdy, have lots of red on it, be easy to wash, fill, and hang plus it should be a good price. Here are my top 3 hummingbird feeders to buy:
The Best Hummingbird Recipe

The Best Hummingbird Recipe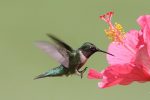 Quick and easy recipe for your hummingbird feeder
4 cups Hot Tap Water
1 cup White Granulated Sugar
Boil your water in the microwave or on the stove for 1-2 minutes

Remove water and stir in the sugar unitl it dissolves

Allow mixture to cool.

Fill your hummingbird feeder

Store leftover sugar water in the fridge for up to 2 weeks.
If there is noticeable signs of mold on your sugar water before 2 weeks, discard and make a fresh batch.
Please do NOT use red dye.  It is harmful to hummingbirds.  Use a red feeder to attract them instead of dying their food.
Don't use raw or natural sugars
Do not use honey or corn syrup.
Hummingbird food you make yourself is inexpensive and a more healthy option than store bought food. Store bought food tends to have harmful chemicals and preservatives that are not healthy for hummingbirds. Plus, you already have these ingredients on-hand at home.
10 Facts About Hummingbirds You Might Not Know
Hummingbirds are very remarkable creatures. Check out these facts!
A hummingbird's heart beats about 1,200 beats per minutes. Just to compare, on average a human heart beats 60-100 beats per minute.
Hummingbirds have very good eyesight but have no sense of smell.
The smallest eggs of all birds are laid by hummingbirds. They are only 1/2 inch long. Their eggs are tinier than a jelly bean!
Hummingbirds can fly up to 30 mph.
On the average, hummingbirds eat 5-7 times an hour. They have a very high metabolism. Hummingbirds consume half of their body weight in sugar over the course of a day.
Hummingbirds have fewer feathers than any other specie of bird. They have around 1,500 feathers. They are small so they don't require as many feathers, but having fewer feathers also keeps them lighter and more able to fly.
Hummingbirds are the only bird that can fly in any direction. They can fly up, down, sideways, forward and backwards.
The life span of a hummingbird on average is 3-5 years.
The memory of a hummingbird is impeccable. They remember every feeder and flower they have flown to. This fact is awesome!! Wow!
The females are the nest builders in the hummingbird world. They only lay 2 eggs at a time and their young stay in the nest for about 3 weeks.
Do you love to watch hummingbirds in the summer? When do you put out your hummingbird feeders?
Lemons Life and Reading, owns all rights on their images and does not allow for its original recipes and photos to be reproduced elsewhere except on this site unless authorization is given. If you enjoyed the recipe and would like to publish on your own site, please re-write in your own words, and link back to my site and recipe page. Read my disclosure and copyright policy. This post may include affiliate links.