2022 It's a Wonderful Lifetime Christmas Printable Schedule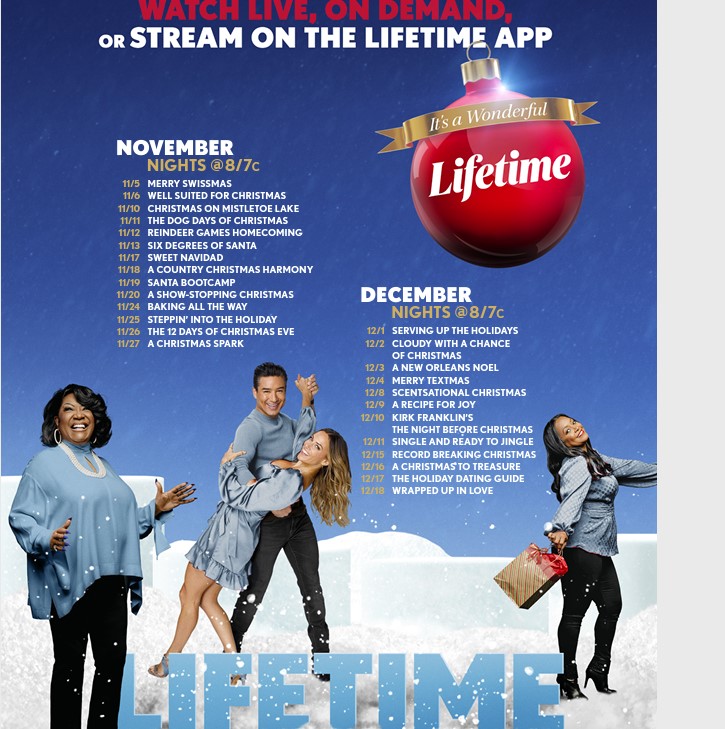 Disclosure: This post may contain some affiliate links. This means if you click on a link and purchase the item, I will receive an affiliate commission. Regardless, I only recommend products or services I use personally and believe will add value to my readers. Thanks for your support! See my disclosure policy Here.
It's a Wonderful Lifetime Christmas movie schedule on the Lifetime channel starts November 5, 2022 with a new movie every night in December. That means starting in November you will be filled with It's a Wonderful Lifetime Christmas Movies. Let the Christmas movie marathon begin! It's never too early to start watching. Keep reading and you will find Lifetime's Printable Schedule.
If you plan to watch Hallmark Christmas Movies, check out my post from 2022 Hallmark Christmas Movie Checklist. Also, I created my own printable for the Great American Family Christmas. There are printables for both channels, but one I created myself.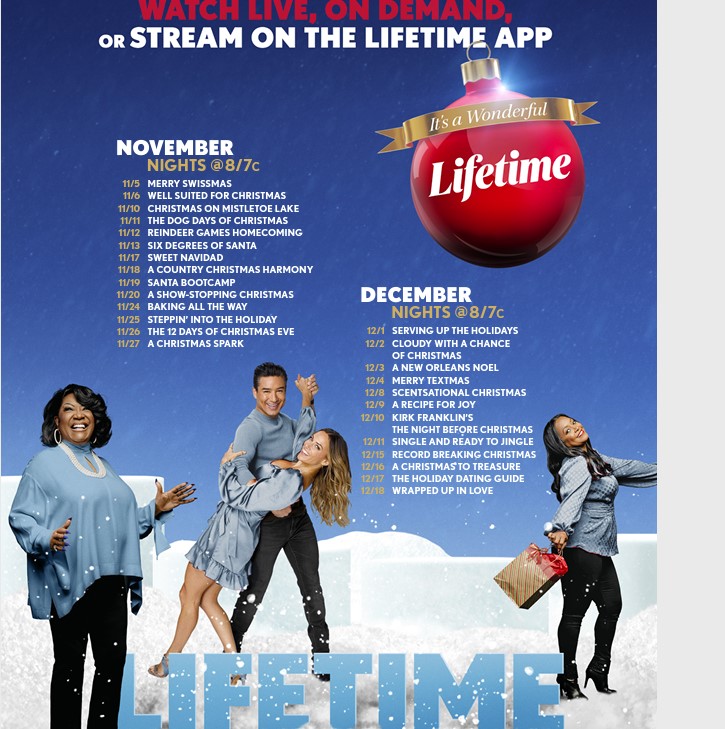 Here are the movies I have seen so far this year 2022 Season:
(This will be updated throughout the holiday season and also updated if I watch a movie from a different year)
Note: Dates/Times shown here are subject to change (all times show in Eastern time zone) **Page last updated on 11/15/22!
Check back often for schedule updates throughout the year
It's a Wonderful Lifetime Christmas Movie Schedule
It is almost time to watch Lifetime Christmas Movies. Here is the exciting lineup for 2022.
November 2022 (All movie premieres air at 8 pm ET)
Saturday, November 5 — Merry Swissmas
Sunday, November 6 — Well Suited For Christmas
Thursday, November 10 — Christmas on Mistletoe Lake
Friday, November 11 — The Dog Days of Christmas
Saturday, November 12 — Reindeer Games Homecoming
Sunday, November 13 — Six Degrees of Santa
Thursday, November 17 — Sweet Navidad
Friday, November 18 — A Country Christmas Harmony
Saturday, November 19 — Santa Bootcamp
Sunday, November 20 — A Show-Shopping Christmas
Thursday, November 24 — Baking All The Way
Friday, November 25 — Steppin' Into The Holiday
Saturday, November 26 — The 12 Days of Christmas Eve
Sunday, November 27 — A Christmas Spark
December 2022 (All movie premieres air at 8 pm ET)
Thursday, December 1 — Serving Up The Holidays
Friday, December 2 — Cloudy With A Chance Of Christmas
Saturday, December 3 — A New Orleans Noel
Sunday, December 4 — Merry Textmas
Thursday, December 8 — Scentsational Christmas
Friday, December 9 — A Recipe For Joy
Saturday, December 10 — Kirk Franklin's The Night Before Christmas
Sunday, December 11 — Single and Ready to Jingle
Thursday, December 15 — Record Breaking Christmas
Friday, December 16 — A Christmas Treasure
Saturday, December 17 — The Holiday Dating Guide
Sunday, December 18 — Wrapped Up In Love
Lemons Life and Reading, owns all rights on their images and does not allow for its original recipes and photos to be reproduced elsewhere except on this site unless authorization is given. If you enjoyed the recipe and would like to publish on your own site, please re-write in your own words, and link back to my site and recipe page. Read my disclosure and copyright policy. This post may include affiliate links.