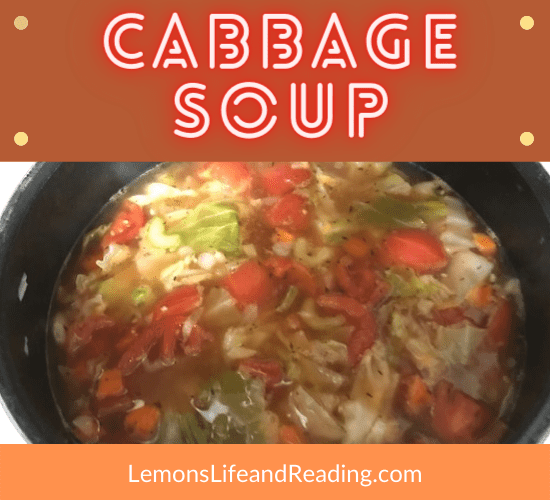 Disclosure: This post may contain some affiliate links. This means if you click on a link and purchase the item, I will receive an affiliate commission. Regardless, I only recommend products or services I use personally and believe will add value to my readers. Thanks for your support! See my disclosure policy Here.
Cabbage Soup is one of my favorite winter soup recipes! It is a perfect mixture of vegetables made with cabbage, tomatoes, carrots, celery, and spices. It doesn't take that much time to make, either.
Another one of my favorite recipes is: Chicken Breast Stuffing Casserole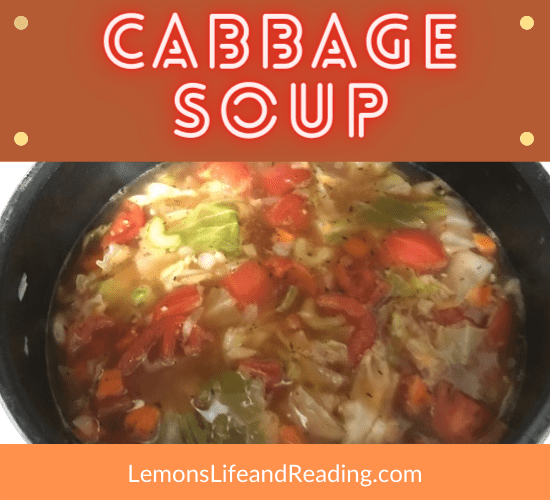 Cabbage Soup  
Cabbage Soup is a tasty vegetable soup made with cabbage, celery, carrots, onions, diced tomatoes and spices. I've been making cabbage soup for a while now and it is the perfect winter comfort food, especially when it is cold outside. Who wants a salad in the winter, not me? I usually make mine in a pot on the stove, but you could make it in a crock pot or Instant pot as well.
I know a lot of people make cabbage soup for weight loss because of all the veggies. It makes it low in calories, but the best thing also is the low cost to make this wonderful soup. I usually serve this with some kind of bread or even crackers. You could even substitute the chicken broth for vegetable broth if you want a vegetarian meal.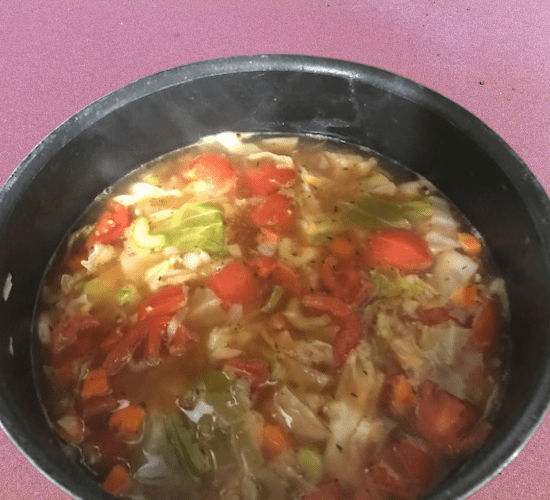 How Long Does Cabbage Soup Last?
Cabbage soup will last for about 4-5 days in the refrigerator. My husband and I will have this for several days in a row till it is gone, which makes for a few easy meals.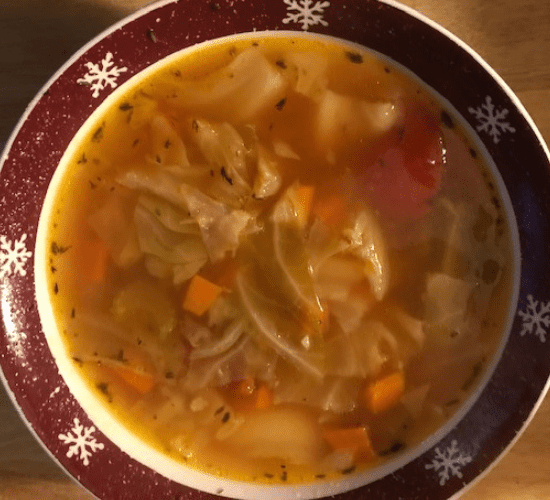 How To Make Cabbage Soup in the Crock Pot
Add all of your ingredients you plan to use and put into the Crock Pot and stir together. Set the cooker on low for eight hours, or on high for four hours. The soup is done when the vegetables are soft and your kitchen smells amazing. Pro Tip: using a crock pot liner will make clean-up so much easier!
How To Make Cabbage Soup in the Instant Pot
Add all ingredients to the Instant Pot and stir. Lock the lid and set it on high for a total time of 10 minutes, then let the pot naturally release, about another 15-2o minutes.
What To Serve with Cabbage Soup?
Tips For Making Cabbage Soup
You can add more veggies to your cabbage soup, like green beans, bell peppers, corn, broccoli, kale, spinach, or cauliflower. If you add leafy greens, add them at the end just a few minutes before you serve, otherwise they will disappear
Add chicken or beef to this cabbage soup if you want some extra protein, and rice or potatoes for more carbs. For a vegetarian protein option, use white beans.
Add a packet of onion soup mix or Italian seasoning if you want more onion and herb flavor.
For easier prep, use shredded cabbage and frozen veggies.
Please Comment on Your Favorite Types of Recipes!
Lemons Life and Reading, owns all rights on their images and does not allow for its original recipes and photos to be reproduced elsewhere except on this site unless authorization is given. If you enjoyed the recipe and would like to publish on your own site, please re-write in your own words, and link back to my site and recipe page. Read my disclosure and copyright policy. This post may include affiliate links.