Halloween Themed Bookmarks Free Printable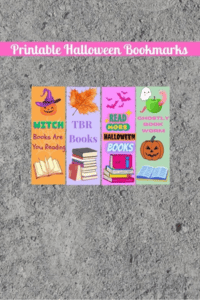 Disclosure: This post may contain some affiliate links. This means if you click on a link and purchase the item, I will receive an affiliate commission. Regardless, I only recommend products or services I use personally and believe will add value to my readers. Thanks for your support! See my disclosure policy Here.
These free printable Halloween Bookmarks are great for the avid reader who likes to change up their bookmarks for different seasons and holidays. They are super colorful to place in all of your fall and Halloween books.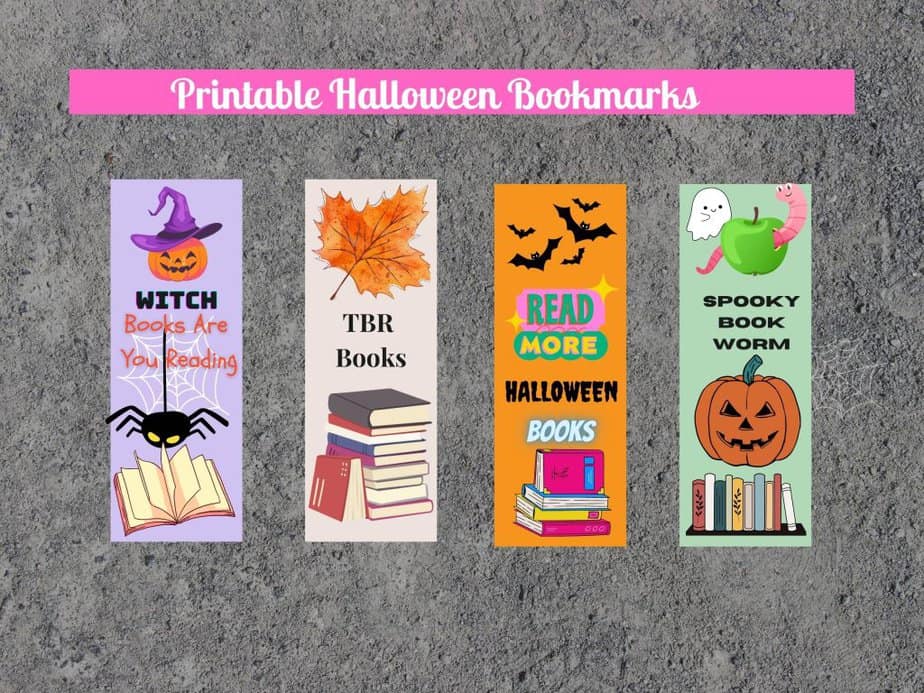 I've alsways have liked the cutesy side of Halloween…not so much of scary items. But, I do enjoy small hints of the holiday through colors. These Halloween Bookmarks are just that…subtle, but sweet! Since black and orange are the trademark colors of the season, these are a no-brainer in the color scheme. There are also other colors that go along with the traditional Halloween colors. All bookmarks do have some kind of book on it as well. How could we do Halloween without pumpkins. There are 4 different designs and you will receive all 4.
Halloween Themed Bookmarks Free Printable
Whether you're putting together a few spooky gifts, or just want a cozy new desigh for your own bookmark reading session for the season, these free printabl Halloween Bookmarks are ready for you. These are all decorated for Halloween except one is more Fall related with leaves.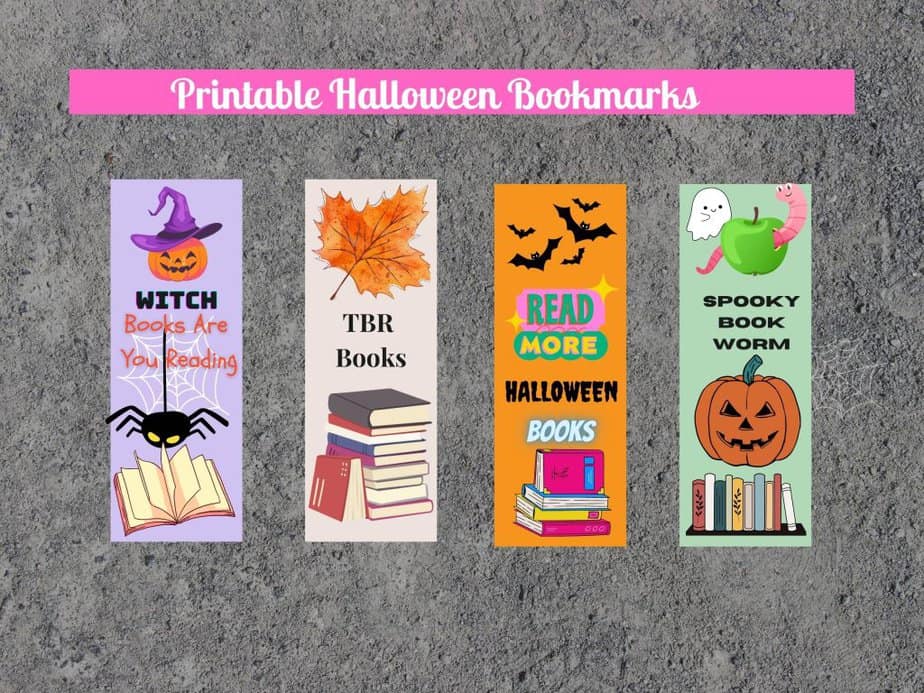 Printing and Using Your Halloween Bookmarks
Be sure to print your bookmarks onto white, letter-sized 32 lb paper. (I know some say use cardstock, but it doesn't work in my printer and regular paper is too thing). You can purchase HP 32 lb white paper here on Amazon.
You will simply love these bookmarks by printing and cutting them out. You can even dress them up a bit by using plastic bookmark sleeves from amazon. (They also come with tassels)!
These bookmarks are also great for gifts! What reader on your list wouldn't want some homemade bookmarks for a gift?
Lemons Life and Reading, owns all rights on their images and does not allow for its original recipes and photos to be reproduced elsewhere except on this site unless authorization is given. If you enjoyed the recipe and would like to publish on your own site, please re-write in your own words, and link back to my site and recipe page. Read my disclosure and copyright policy. This post may include affiliate links.