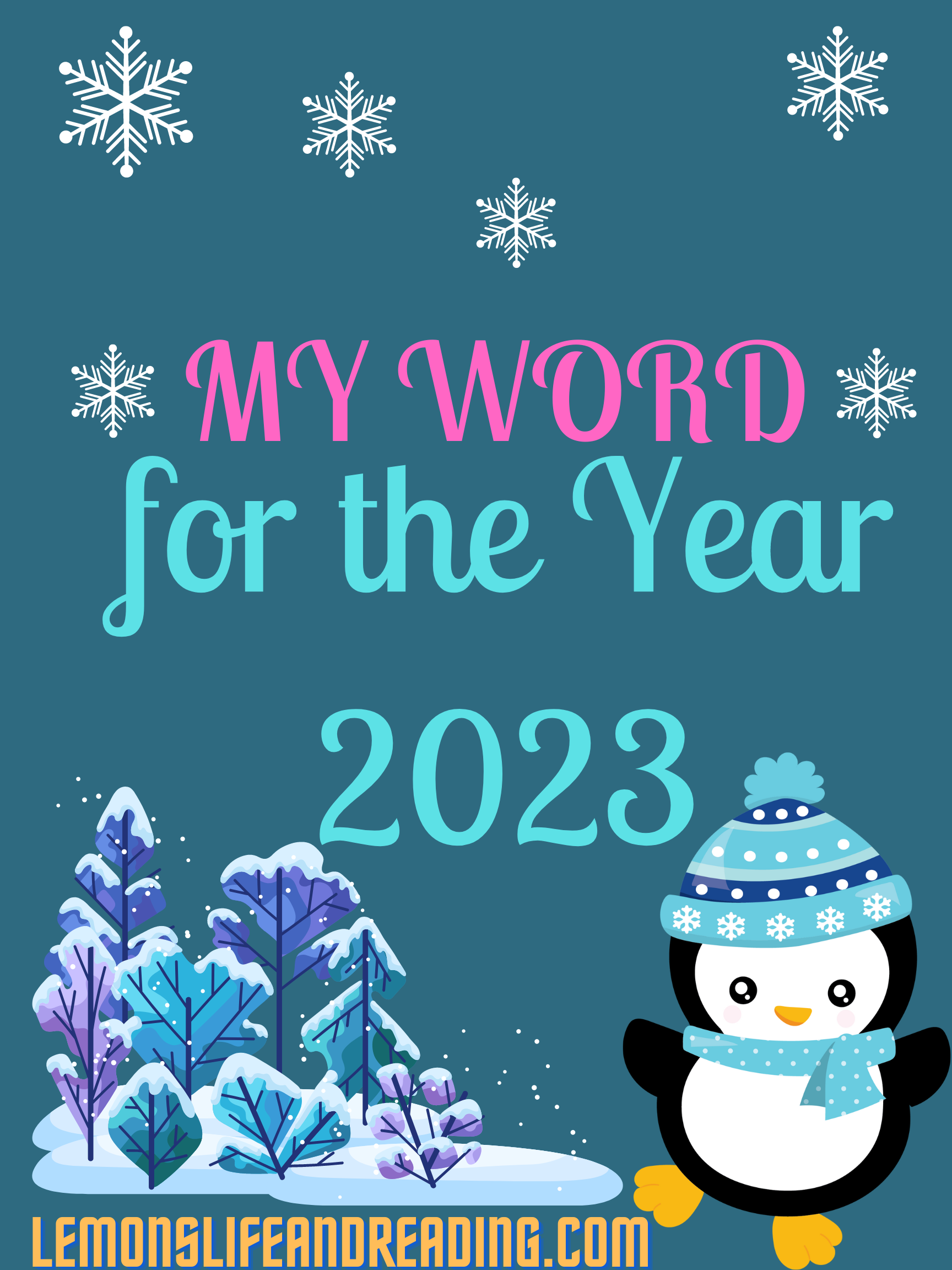 Disclosure: This post may contain some affiliate links. This means if you click on a link and purchase the item, I will receive an affiliate commission. Regardless, I only recommend products or services I use personally and believe will add value to my readers. Thanks for your support! See my disclosure policy Here.
It has been a while since I shared my word of the year! In 2019, my word was "positivity". I decided to give it a go again this year and share with you my word. So, My Word for 2023 is Simplify. (I know it is a little late, but at least it is still January).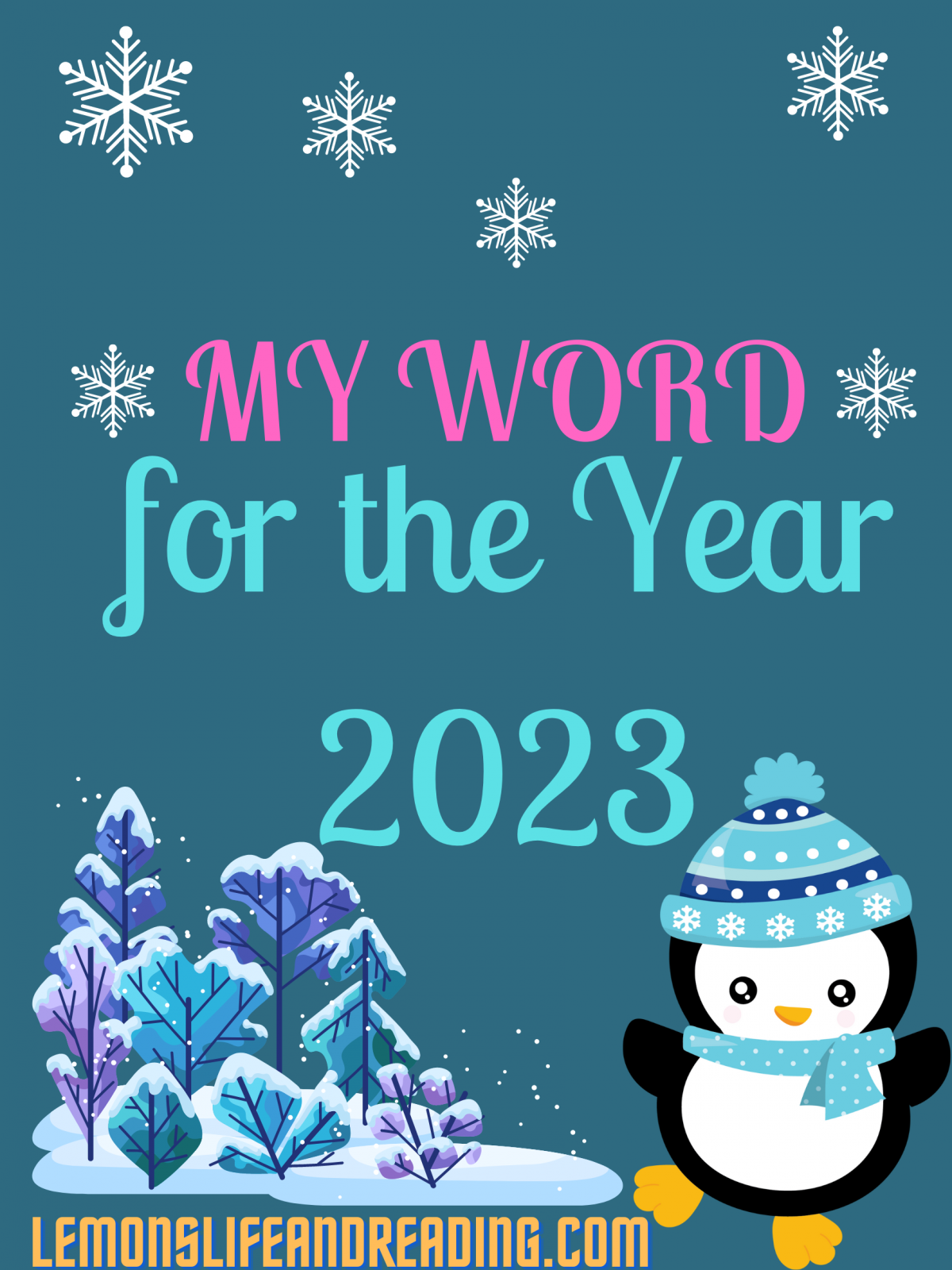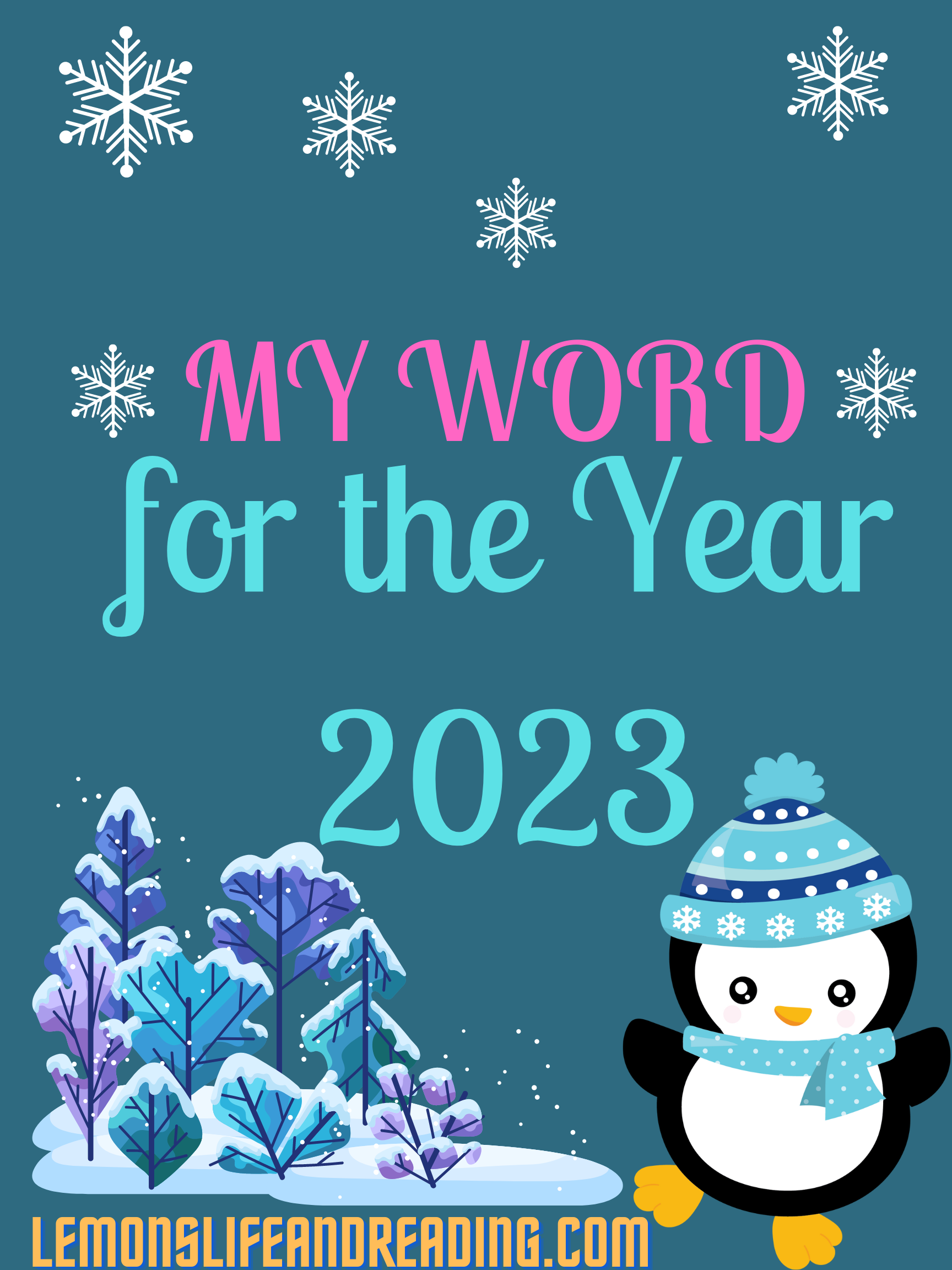 Why choose "Simplify"?
The short answer: I want to simplify my routines, declutter and organize sections of my home, minimalize with less, and focus on my finances.
I don't want to be constantly stressed out regarding the above items, I just want to not work harder, but smarter. I want to be able to be at ease and not worry about things that do not get done because something comes up. I don't want to spend lots of hours cleaning my house, I want a plan that is realistic. I want space to craft, read, watch movies, and entertain without stress.
How to actually simplify this year:
The year I had a word of the year it actually went well and it helped to influence my life. So I know that if I don't create some action steps related to my word, my word won't have the impact that I'm hoping for.
This year, I created a list to put in my disc-bound notebook so I can see all the actionable steps that I could create more simplicity in my life. I also use a platform called Notion that I use to have a weekly plan for my goals. It is a 6 weak plan to conquer what is needed to be done. If you would like more info on this visit Kalyn Brooke's website for more info.
My first tackle will be my office. Here is my example: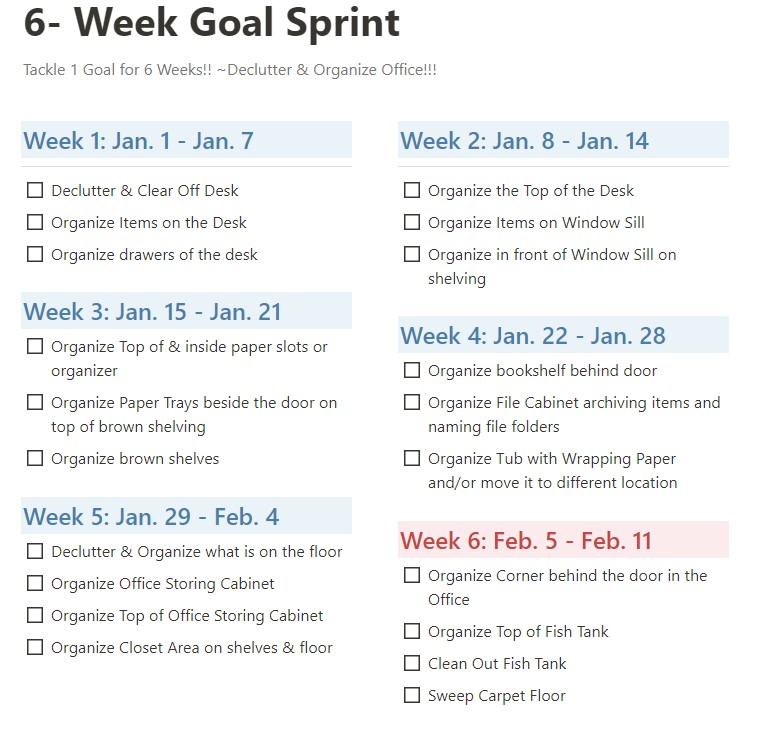 I plan to spend some time each week really thinking about what I will be simplifying and how to eliminate clutter and create effective systems. You can see in the above photo that I have my office plan already organized on when to tackle certain areas. My hope is to NOT rush this, I want to take one step at a time and by doing this I will be able to create longer-lasting progress and end the year with peace on what I accomplished for the year.
I plan to also post some of my progress on social media. Please use #letssimplify2023 and tag me as well so we can be in this together. Also, if you would like to see more goal-setting posts check out Lets Live and Learn & Money Saving Mom.
Lemons Life and Reading, owns all rights on their images and does not allow for its original recipes and photos to be reproduced elsewhere except on this site unless authorization is given. If you enjoyed the recipe and would like to publish on your own site, please re-write in your own words, and link back to my site and recipe page. Read my disclosure and copyright policy. This post may include affiliate links.