Hallmark Channel Christmas in July 2022 Schedule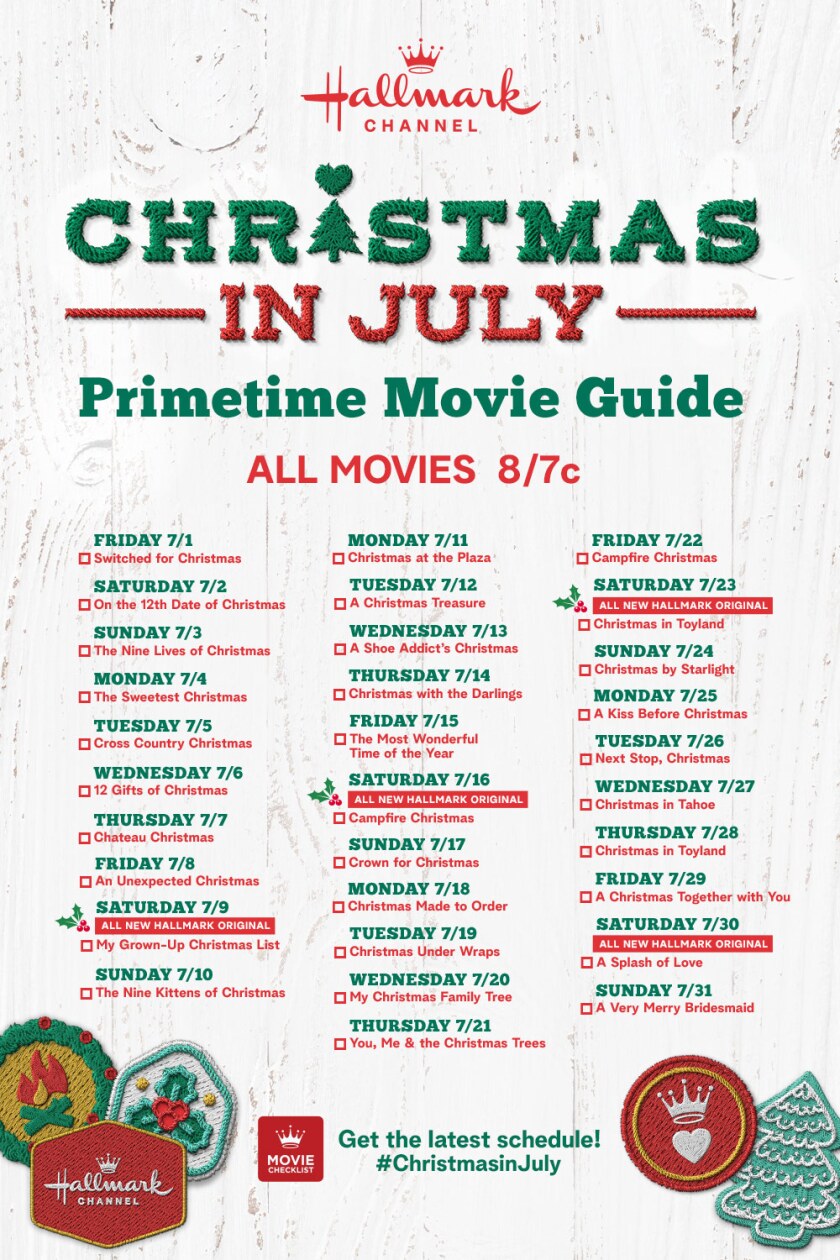 Disclosure: This post may contain some affiliate links. This means if you click on a link and purchase the item, I will receive an affiliate commission. Regardless, I only recommend products or services I use personally and believe will add value to my readers. Thanks for your support! See my disclosure policy Here.
Image Credits: Hallmark Channel
It is time to watch some Christmas in July Hallmark Movies! They are kicking off the celebration of the summer with three all-new Hallmark Channel original holiday premieres airing throughout the month of July. The Hallmark Channel has announced their schedule of brand new movies for July 2022. Here's a look at what Hallmark is planning for Christmas in July 2022.
If you miss any of the new movies on their premiere date, you can catch them again on one of the other days that Hallmark airs them. Note that the schedule is subject to change. The movies started on July 1, and will air all day, every day, throughout the month of July.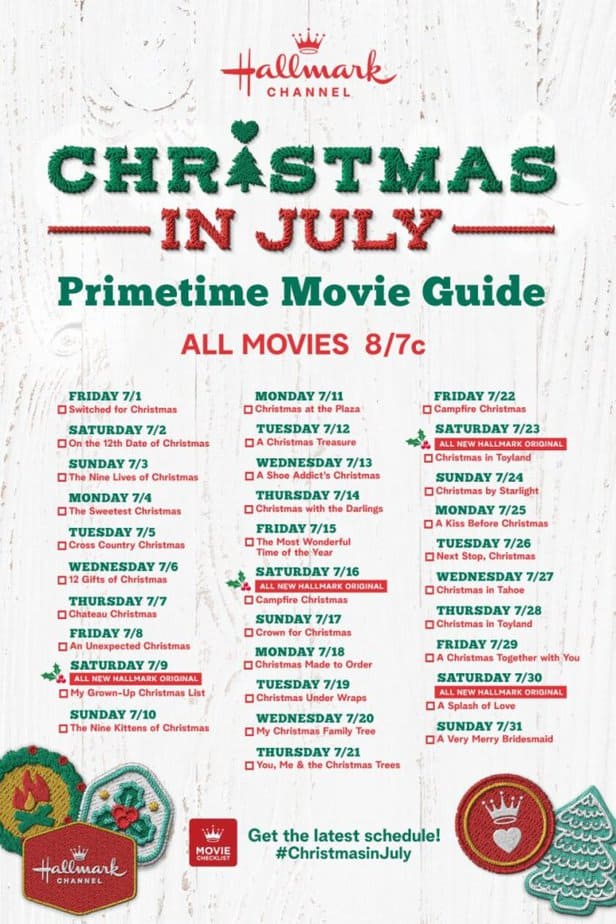 Here are the Christmas Movies I have seen so far this year 2022 Season:
(This will be updated throughout the holiday season and also updated if I watch a movie from a different year).
Note: Dates/Times shown here are subject to change **Page last updated on 11/10/22!
Hallmark Christmas in July Movie Schedule
(All movies air at 8 pm ET)
Friday, July 1: Switched for Christmas
Saturday, July 2: On the 12th Date of Christmas
Sunday, July 3: The Nine Lives of Christmas
Monday, July 4: The Sweetest Christmas
Tuesday, July 5: Cross Country Christmas
Wednesday, July 6: 12 Gifts of Christmas
Thursday, July 7: Chateau Christmas
Friday, July 8: An Unexpected Christmas
Saturday, July 9: My Grown-Up Christmas List
Sunday, July 10: The Nine Kittens of Christmas
Monday, July 11: Christmas at the Plaza
Tuesday, July 12: A Christmas Treasure
Wednesday, July 13: A Shoe Addict's Christmas
Thursday, July 14: Christmas with the Darlings
Friday, July 15: The Most Wonderful Time of the Year
Saturday, July 16: Campfire Christmas
Sunday, July 17: Crown for Christmas
Monday, July 18: Christmas Made to Order
Tuesday, July 19: Christmas Under Wraps
Wednesday, July 20: My Christmas Family Tree
Thursday, July 21: You, Me & the Christmas Trees
Friday, July 22: Campfire Christmas
Saturday, July 23: Christmas in Toyland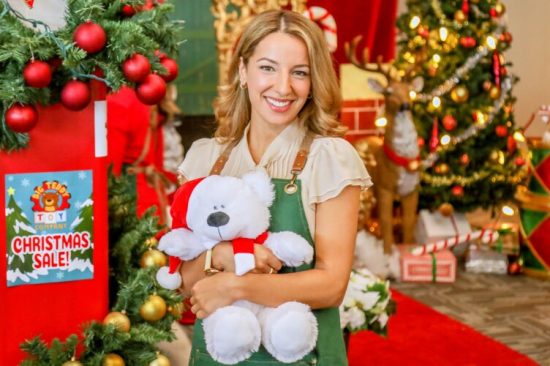 Sunday, July 24: Christmas by Starlight
Monday, July 25: A Kiss Before Christmas
Tuesday, July 26: Next Stop, Christmas
Wednesday, July 27: Christmas in Tahoe
Thursday, July 28: Christmas in Toyland
Friday, July 29: A Christmas Together with You
Saturday, July 30: A Splash of Love
Sunday, July 31: A Very Merry Bridesmaid
Lemons Life and Reading, owns all rights on their images and does not allow for its original recipes and photos to be reproduced elsewhere except on this site unless authorization is given. If you enjoyed the recipe and would like to publish on your own site, please re-write in your own words, and link back to my site and recipe page. Read my disclosure and copyright policy. This post may include affiliate links.