Book Review | Practical Dreamer by Kalyn Brooke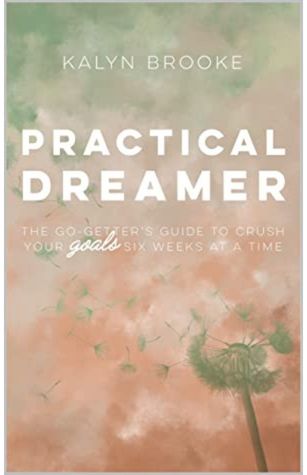 Disclosure: This post may contain some affiliate links. This means if you click on a link and purchase the item, I will receive an affiliate commission. Regardless, I only recommend products or services I use personally and believe will add value to my readers. Thanks for your support! See my disclosure policy Here.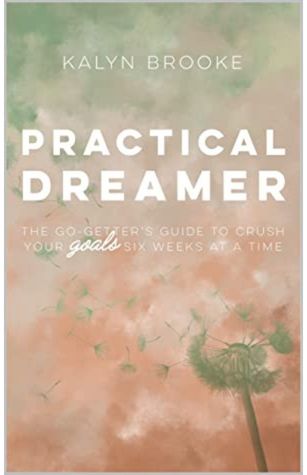 Practical Dreamer
by
Kalyn Brooke
on August 3, 2021
Genres:
Self Help
Pages:
81
Source:
Own Book
,
Purchased
Goodreads
Ever feel like you've had to ignore your hopes and dreams in lieu of your day-to-day responsibilities? It's not that you lack ideas, skills, or desire, but at the end of the day, there doesn't seem to be any room leftover to work on your most important goals. On the other hand, maybe you've buried your dreams for so long, that in this stage of life, you're feeling a bit lost and have no idea what to pursue next.
Book Review for Practical Dreamer by Kalyn Brooke


Here is some info why you should read this book:
This book helps you choose to work on one goal at a time. You are more apt to complete goals instead of finishing only 1/2 or not at all. I have been working on my office this year with this set-up. So far, it is going really well. I have found things in my desk drawers I didn't realize I had.
If you have not heard of the author, Kalyn Brooke, before you are in for a special treat. I have been following her for awhile and I love several of her ideas. She make solutions simple enough to adapt to your own lives and makes a big impact on your life.
If you're looking for a quick read on how to handle goals in your life, this one is for you!
Lemons Life and Reading, owns all rights on their images and does not allow for its original recipes and photos to be reproduced elsewhere except on this site unless authorization is given. If you enjoyed the recipe and would like to publish on your own site, please re-write in your own words, and link back to my site and recipe page. Read my disclosure and copyright policy. This post may include affiliate links.