Ready for Amazon Prime Day 2019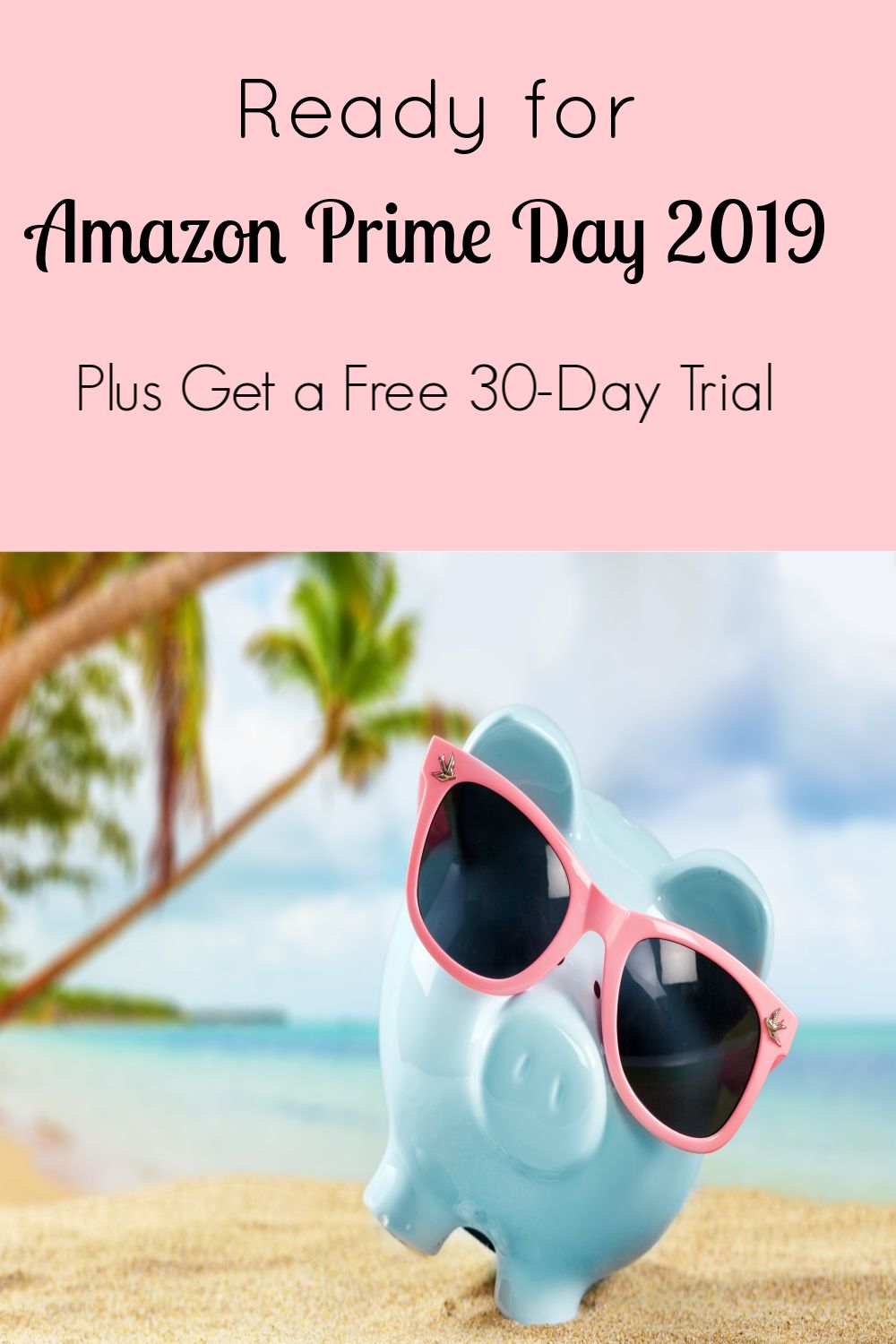 Disclosure: This post may contain some affiliate links. This means if you click on a link and purchase the item, I will receive an affiliate commission. Regardless, I only recommend products or services I use personally and believe will add value to my readers. Thanks for your support! See my disclosure policy Here.
Image Credits: 123rf.com
Ready for Amazon Prime Day 2019 the biggest annual summer shopping event and runs from July 15-July 16, 2019. This year looks like it's going to be better than ever! It will display a bunch of exciting deals across categories like electronics, furniture, and appliances plus much more.
Some Important Facts
The most important detail you to need to know before Prime Day is that the event is only for Amazon Prime members.  So if you want to take advantage of Prime Day discounts, you'll need a Prime membership (you can sign up for a 30-day free trial here).
This way, you'll get all of the benefits of Prime and be able to take advantage of the deals, but you won't have to pay for a Prime subscription.  At the end of the 30 days, just be sure to go into your account and cancel your subscription and you won't be charged!  Some of the benefits are fast free shipping, streaming music and video, and more.  Keep reading for more information on Prime Day 2019.

 When is Prime Day?
The very first Prime Day was in 2015 and the event has always come in mid-July since then.  This year's event will be on Monday, July 15.  Do note that Prime Day is no longer a single day – the event has steadily increased from the original 24 hours to 36 hours.  This year it will last from 12 am PT on Monday, July 15 to 11:59 PT on Tuesday, July 16.  The deals that are ready for Prime Day will actually begin before Prime Day, so at this point, July 1 is when you can expect to watch out for Prime Day perks around Amazon.
How does Prime Day work?
Prime Day starts as soon as the calendar flips to July.  That is when Amazon will begin dropping "early deals" to build anticipation leading up to the main event.  These tend to promote the company's own offerings, whether it's Echo Smart home devices or subscription services like Amazon Music Unlimited and Kindle Unlimited.
For the main event, thousands of deals will go live in batches, including "Lightning Deals" that are available in limited quantities for a limited time.  In the past, Amazon published lightning deals a few hours before they go live, and the Amazon App has a "Watch" tool that will send a push notification when a deal goes live.  If you see a lightning deal you want, you can set a reminder in the Amazon app to let you know when that deal is ready to shop.
Find Great Amazon Prime Day Deals
Be sure to follow Lemons Life and Reading on Facebook and sign up for my mailing list below.  I plan to share some of the top deals during the sale.
You can also check the Amazon website during the sale.  They will be advertising all of the deals and there will be a lot of them!
What about Whole Foods?
After Amazon bought Whole Foods in 2017, the grocery chain showed up for its first Prime Day the next year.  In 2018, Prime members who spent $10 in Whole Foods stores got a $10 Amazon account credit to use on Prime Day.
Shop Competitors For Deals
There is a good chance there will be other sales that will pop up on Prime Day as competitors will want to get in on the action.  Walmart also provides 2-day shipping when you buy items online which will require no membership.

Be sure you are using Rakuten (formerly Ebates) to get cashback from Walmart, Target, and of course Amazon.
How do I keep up?
Ready for Amazon Prime Day 2019.  If the thought of going through thousands of products to find the best of all the products, then stay tuned to this site for more information.  Keep updated with our newsletter, Facebook, Instagram, Twitter, and Pinterest.
Lemons Life and Reading, owns all rights on their images and does not allow for its original recipes and photos to be reproduced elsewhere except on this site unless authorization is given. If you enjoyed the recipe and would like to publish on your own site, please re-write in your own words, and link back to my site and recipe page. Read my disclosure and copyright policy. This post may include affiliate links.